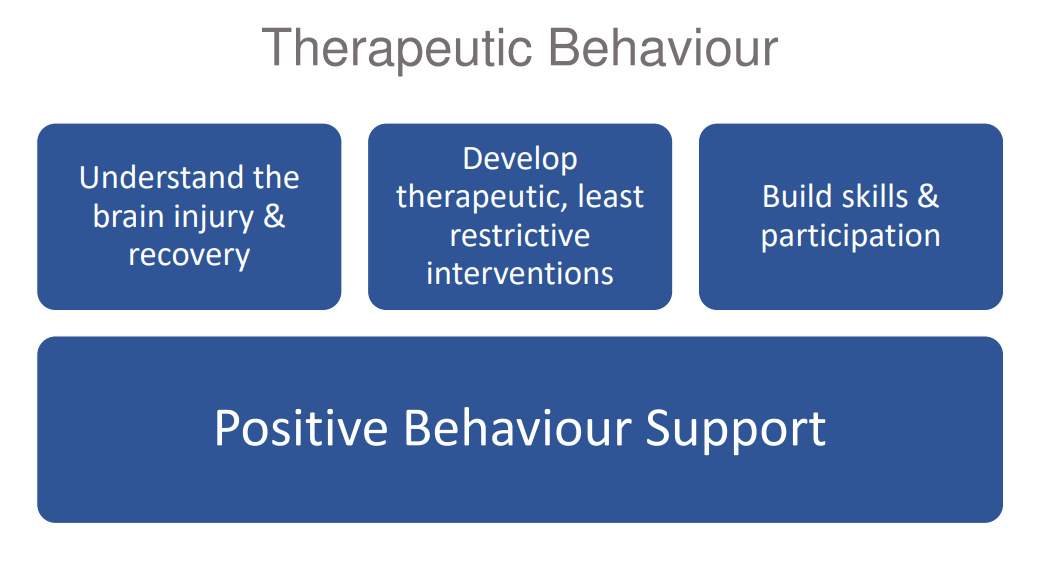 About the mini-course

I have designed Therapeutic Behaviour courses for therapists, psychologists, case managers and behaviour support practitioners.
This 20 minute course outlines the foundations of positive behaviour support and introduces the three pillars of a therapeutic approach to behaviour support after Acquired Brain Injury
understand brain injury and recovery,
develop therapeutic, least restrictive support plans
adopt a long term focus on skill development and building life role participation.

Available in days

days after you enroll

Introduction to Therapeutic Behaviour
Available in days

days after you enroll

Final Words
Testimonials
"As a Support Coordinator, this mini course is a perfectly articulated introduction to Positive Behaviour Support. The complexities of both ABI and Positive Behaviour Support are skillfully broken down, you can't help but want to immerse further into the content. Highly recommended".
Erin, Support Coordinator
"This is a great introduction to Sue's curriculum, which is engaging and teaches key aspects of PBS through the provision of theoretical frameworks and applying this to case-by-case scenarios. Sue is a passionate and committed educator who has taken the time to support me to continue to build skills in this area".
Jess, Occupational Therapist

Therapeutic Behaviour Courses
Please check out the details of other available courses


Check your inbox to confirm your subscription